Fence Repair Carlsbad NM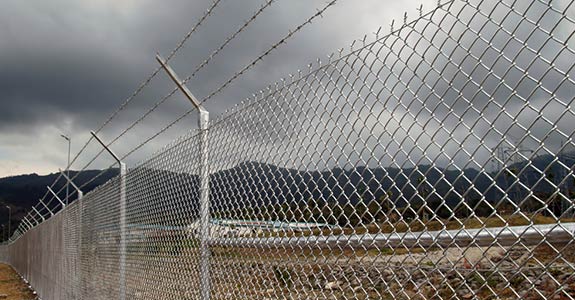 Here at Guadalupe Mountain Fencing LLC, we do it all, from privacy panels to barbed wire fences, in Carlsbad, NM and beyond. Here's a comprehensive look at the services we offer our valued customers:
Commercial:
As a strong local business and active member of the area Chamber of Commerce, there's nothing we enjoy more than having the opportunity to help fellow businesses beef up their security and enhance their image with a well-made, affordable fence. From standard chain link fences to sophisticated privacy fences in Carlsbad, NM, Guadalupe Mountain Fencing LLC has the materials and expertise necessary to provide your business with a safe and attractive fence. Our resident fence expert has over 20 years in the fencing industry, and we also offer warranties on all our fences, which means that you can count on a high quality product and strong customer service. Give us a call today to learn more about our excellent commercial services.
Ranch and farm:
Here at Guadalupe Mountain Fencing LLC, we understand that fencing farms and ranches comes with its own set of challenges and requirements. But because we're all longtime residents of the area, we feel confident that we can cater to all of those special necessities. Instead of trusting your fencing to a big corporation that doesn't understand how things on a farm or ranch work, you can turn to a fencing business comprised of your local friends and neighbors. You can count on us to keep your home, livestock, crops, equipment and livelihood safe.
Residential:
Although Guadalupe Mountain Fencing LLC specializes in commercial fencing, we're also happy to provide those living in Southern New Mexico and Western Texas with sturdy and aesthetically pleasing residential fences. Whether you need repairs, privacy panel additions or wooden fence installation, we're happy to use our knowledge and experience to improve your home's exterior.
For all of your commercial and residential fencing needs, give Guadalupe Mountain Fencing LLC a call at 575-361-3216.